DR. VITHAL VENKATESH KAMAT
FOUNDER & CHAIRMAN
KAMAT HOTEL INDIA LIMITED
OUR GROUP OF HOTEL PART OF LIST
THE ORCHID HOTEL - MUMBAI
The Orchid Hotel is one of the most renowned 5 star hotels in Mumbai near airport. We offer complimentary airport transfers to our guests.  The Orchid is an oasis of a green eco-friendly haven right in the heart of bustling Mumbai. The first thing to greet you is the majestic 70 foot indoor waterfall. It delights you even as it transports you to all things wonderful and beautiful making it one of the most visited hotels in Mumbai near Airport.
THE ORCHID HOTEL - PUNE
Located on the Pune-Bangalore Highway, The Orchid Hotel, Pune, is a five-star property and an Ecotel Hotel in India that exudes grace and luxuriance. Away from all the hustle-and- bustle of the busy city, The Orchid Hotel in Pune is at an ideal distance from many IT and software hubs in Pune - making it the business traveller's preferred choice of booking.
FORT  JADHAV GADH
Take a journey through 300 years of history and experience the grandiose of the Maratha regime at the Fort Jadhavgadh Hotel and Resort - Maharashtra's only Fort Heritage hotel and best resorts near Pune.
Located just 22 kilometers from Pune Mumbai, Fort Jadhavgadh, resort in Pune and in Mumbai an ideal weekend getaway and a great destination for hosting corporate events.
MAHO DADHI PALACE
Mahodadhi Palace is the perfect amalgam of old-era charm, contemporary opulence and absolute comfort. Gazing the vast Bay of Bengal is Mahodadhi Palace, an impressive red stone monument that once was the summer palace of Maharaja Panchkot.
Today, Mahodadhi Palace is a world-class hotel that offers top-of-the-line facilities for travellers who love to have a perfect vacation.
LOTUS ECO RESORT - KONARK
Lotus Resorts and Hotels is a well-established chain of luxury resorts and hotels managed by Kamat Hotels India Limited. The resorts and hotels have carved a niche in the hospitality industry by offering the best of hospitality and unprecedented services. 
Lotus Eco Resort in Konark, is the perfect getaway to spend some time on the silver sands of the Ramchandi Beach that is surrounded by lush greenery. One can witness the most incredible vistas of sunrise and sunset from the pristine beaches.
LOTUS BEACH RESORT - GOA
Our resorts and hotels are ideally set in proximity to water bodies and lush greenery, offering guests moments of solitude, comfort and luxury.
After all Lotus Resorts' concise motto is 'Chill. Still. Tranquil'. Lotus Beach Resort Goa offers an unforgettable experience - living close to a beach, feeling the sand between your toes while you sip on your drink and feeling the breeze that hits your face
VIDLI RESTAURANT LIMITED
Vidli Restaurant Limited, a Mumbai based Company, is a part of Kamat Group. Our Company was established in 2007 and started its business operations from November 2013 for undertaking activities in hospitality vertical.
Our Company operates chain of restaurants serving hygienic standardized food items in a quick serve format at various outlets on national highways, state highways and cities. Currently, our Company has more than 30 operating restaurants in western India having presences on major highways. 
OUR RESTAURANT SOME OF LOACTIONS
KAMATS - KALYAN




Shop No.34, 2nd Floor, Metro Junction Mall, 2, Netvelli, Kalyan Shill Road, Kalyan (East), Mumbai - 421 306.




CELL: 

8828016220

KAMATS - TALEGAON




Chakan Talegaon Road, Bhandara Dongra Paitha, Indori Tal-Maval, Pune-410507.




CELL: 

9011262558

KAMATS - SATPUR




C/O Hotel Ayodhya, Near Mauli Petrol Pump, Satpur, Nashik Trimbak Highway, Nashik - 422007.




CELL: 

9921737436

KAMATS - SHETFAL




Gate No. 387/1/a/2/a Solapur Pune Highway, NH65, A/p Shetfal, Tal: Mohol, Dist Solapur. Pincode : 413213




CELL: 

9881533534

KAMATS - BADLAPUR




Plot No.38/1/2, Khasgaon, Karjat Highway, Badlapur (E)-421503,

KAMATS - SATPUR




C/O Hotel Ayodhya, Near Mauli Petrol Pump, Satpur, Nashik Trimbak Highway, Nashik - 422007.




CELL: 

9921737436

KAMATS - RAHURI JOGESHWARI




Jogeshwari Akhada, Near Mula Left Canal, Nagar Manmad Highway, Taluka Rahuri, Ahamednagr - 413705




CELL: 

9822970829

KAMATS - KONDAPURI




At Post Kondhapuri, Near Katraj Dairy, Pune Ahmednagar Highway, Tal Shirur-422009




CELL: 

8806842768




 

KAMATS - MAHAD




C/O. Hotel Kuber Palace & Resorts, Nh-17, Mumai Goa Highway, Mahad, Dist. Raigad.




CELL: 

9011778518




 

KAMATS - SHEDSHIVAPUR




136.Chairman Vasti, Gram Shivare, Near Khed Shivapur, Toll Plaza, Tehsil Bhor, Pune - 412205




CELL: 

9860797138

KAMATS - SATARA




Plot No.519, Opp Yspm Technical Campus, Wade Satara - 415002.




CELL: 

9850818186

KAMATS - MAJALE SANGLI




C/O Food & Fuel, Near Sanjay Godawat Farm House, At Post Mazale, Tal Hathkalangle, Dist-Sangli - 416118.




CELL: 

9011778518

KAMATS - SASWAD




C/O Cafe Midway, Raskar Mala, Khalad, Tal-Puranghar, Dist-Pune - 412301.




CELL: 

8007121314 / 8007121314

KAMATS - PANDHARPUR




4535/A5, Damayanti Nagar, Kbp College Road, Pandharpur Dist. Solapur.




CELL: 

9595939798

KAMATS - YAVAT




A/P Bhandgaon, On National Highway No.9, Pune Solapur Highway, Near Pravin Masala Company, Yavat, Tal - Daund, Dist-Pune




CELL: 

8308159715

KAMATS - SHIRDI




Shirdi, Rahata Road, Near Hp Petro PumpA/P Shirdi, Tal-Raahata, Ahamednagr - 423109




CELL: 

9860171712

KAMATS - SHIRDI NIGHOJ




Shirdi Manmad Highway, Nighoj, Shirdi Nashik-423109

KAMATS - PANCHGANI




24/3 Near Malas Factory, Panchgani Mahabaleshwar Road, Bhose Village, Taluka Mahabaleshwar, District Satara




CELL: 

9975681216

KAMATS - UDGIR




HO.No.3-3, 701/1, Bhosale Complex, Bidar Road, Udgir - 413517.




 

KAMATS - GHODEGAON




A/p Ghodegaon, Opp. To Manisha Bharat Petroleum, Nagar Aurangabad Road, Ghodegaon - 412 408.

KAMATS YAVAT2




G.No.462, Shelke Mala, Off Pune Solapur Road, Yavat Pincode - 412214.




CELL: 

9767441111

KAMATS - MAHABALESHWAR




C/o Hotel Sheetal 72/72/1, Near Bus Stand, Poonam Chowk, Mahabaleshwar - 412806.




CELL: 

9987573824

KAMATS - KAMREJ




A-Mansorvar Plaza, N-H No.08 Near Kamrej Toll Gate, Kamrej, Gujarat 394185.




CELL: 

8155993333

KAMATS - INDORE




Shop no.1, Kanya Kubj Nagar, 60 feet Road, (VIP Road II), Indore.




CELL: 

9867307603

KAMATS - BUTIBORI




Kamal Lubes, Plot No. 65, MIDC Road, Opp Rachna Hospital, Butibori, Nagpur - 441122.




CELL: 

9987681268

KAMATS - KIKWI




At Hpcl Petrol Pump, Next To Kapurhole, Via Karjatghat, Village Kikwi, Tal-Bhor, Dist-Pune.




CELL: 

99877126562

KAMATS - RAHURI MIDC




Plot No. 54, MIDC, Manmad Near Highway, Next To ICE Factory, Rahuri, Ahmednagr-413705.




CELL: 

9545788953

KAMATS - BHOSARI 




shop no. 65 & 66, "Spine City" Wing-A, On Sector No.9, Plot No - 1, At Village Bhosari Pradhikaran, Pune - 411019.

 
 
CONTACT US
HEAD  QUATRES
KAMAT HOTEL INDIA LIMITED
KHIL House


70-C, Nehru Road,




Vile Parle (East),




Adjoining Orchid Hotel,




Mumbai - 400 099.


Telephone:

 +91 22 26164000
ITS A KANNADA BRAHMIN HOTEL FOR  INFORMATIONS PLEASE VISITS - http://www.khil.com
----------------------------------------------------------------------------------------------------------------------------------------------
JOSHI HOTEL GROUP
ABOUT US
Joshi Hotel Group is the Leading Northeast Hospitality Company in the US. Founded By. Mr. Vikash - Joshi.
We have taken pride  To continually offer Business and Leisure Travelers the finest in Accommodations, Hotel Service, Technology in our Guest Rooms, and pure Luxury to ensure Success and Satisfaction.
Our Hotels offer the "best of the best" Hotels in the Lehigh Valley- Allentown, Bethlehem, Easton as well as Wilkes Barre and the Pocono Region.
OUR GROUP OF HOTEL LOCATIONS
Hilton Garden Inn Allentown Bethlehem Airport

1787-B Airport Road, Allentown, Pennsylvania, 18109, USATEL: +1-610-443-1400 FAX: +1-610-443-1419

STAYBRIDGE SUITES ALLENTOWN BETHLEHEM AIRPORT

1787a Airport Rd. Allentown, Pennsylvania 18109 United States 

1-610-4435000

TownePlace Suites Bethlehem Easton

 3800 Easton/Nazareth Highway Easton Pennsylvania 18045 USA

 

 

Fairfield Inn & Suites Wilkes-Barre Scranton

Host Inn All Suites

860 Kidder Street
Wilkes-Barre, PA 18702

570-270-4678

570-270-3962

COMFORT SUIT

3712 Hamilton Blvd., Allentown, PA, 18103, US

Phone: (610) 437-9100 Fax: (610) 437-0221

Holiday Inn Express & Suites Bethlehem 

2201 Cherry Lane

Bethlehem, Pennsylvania 18015 

United States 

Holiday Inn Express

Williamsburg North 

720 Lightfoot Road

Williamsburg, Virginia 23188 

United States 

 

East Brunswick Inn

764 Route 18
New Jersey08816
United States

Super 8 Allentown

1033 Airport Road Allentown, Pennsylvania 18109

+1-610-434-9550

Knights Inn & Suites Allentown

 

 
CONTACT US
HEAD QUATRES
JOSHI HOTEL GROUP
3712 Hamilton Blvd Suite 102, Allentown PA 18103
Fax: (610) 340-2444
ITS A MARATHI  BRAHMIN HOTEL FOR  INFORMATIONS PLEASE VISITS - http://www.joshihotels.com
----------------------------------------------------------------------------------------------------------------------------------------------
KAMAT YATRI NIVAS PRIVATE LIMITED
ABOUT US
Kamat Yatri Niwas The Grouo Of Hotel & Restaurant  The premium vegetarian hote Was Founded By Our Founder & Pioneer of Udupi Eateris/Restaurants in India Sri Rangappa Pandurang Kamat.
(LATE) SRI RANGAPPA PANDURANG - KAMAT
FOUNDER
KAMAT GROUP OF HOTEL & RESTAURANT
OUR GROUP OF HOTEL & RESTAURANT LOACTIONS KARANATAKA
| | |
| --- | --- |
| Bombay Restaurant, Station Road Hubli | Kamat Restaurant, Gadag |
| Kamat Hotel, Broadway Hubli | Kamat Hotel Davanagere |
| Kamat Canteen, R M C Market Tiptur | K S R T C Canteen Hubli |
| Kamat Restaurant Davanagere | K S R T C Canteen Haveri |
| K S R T C Canteen Gadag | Kamat Hotel, S C Road, Shshadripuram Bangalore |
| Kamat Hotel, P B Road Haveri | Kamat Cafe, Chickpet Bangalore |
| Kamat Canteen, West Coast Paper Mill Dhandeli | Kamat Lunch and Lodge, Lalbagh West Gate Bangalore |
| Kamat Hotel, Bunder Road,Honnavar Honnavara |  Kamat Canteen, Nataraj Theater Complex. Bellary |
| Kamat Hotel, Tank Bund Road Bangalore | Kamat Café, Sangam Theater Building Bangalore |
| Kamat Hotel, Near D C Office Bellary | Kamat Hotel, City Market Bangalore |
| Kamat Canteen,Birla Poly Fiber Harihara | Kamat Canteen, KSRTC Bus Stand Dharwad |
| Kamat Hotel, Gupta Market, KG Road Bangalore | Kamat Hotel, Traffic Island. Hubli |
| Kamat Hotel, B H Road Tiptur | Kamat Canteen, Ambika Nagar Dhandeli |
|  Kamat Hotel, Near Annamma Temple Bangalore | Kamat Hotel, Opp Kapali Theater, S C Road Bangalore |
| Kamat L H Canteen, Vidhana Soudha Bangalore | Kamat Hotel, Supermarket Gulbarga |
| Kamat Hotel, Gandhinagar Bangalore | Kamat Hotel, O P H Road, Shivajinagar Bangalore |
| Kamat Cafee, Timmapuri Circle Gulbarga | Kamat Hotel, N C M Hubli |
| Kamat Hotel Subash Road Dharwad | Kamat Restaurant, Station Road, Gulbarga |
|   |   |
|   |   |
OUR GROUP OF HOTEL & RESTAURANT LOACTIONS GOA
| | |
| --- | --- |
| Kamat Millan Hotel, Margao | Kamat Hotel, Church Squre Panaji |
| Kamat Canteen, Kadambha Bus Terminal Panaji | Kamat Café, Karphe Building Margao |
OUR GROUP OF HOTEL & RESTAURANT LOACTIONS ANADHRA PRADESH
| | |
| --- | --- |
| Kamat Hotel, Koti Sultan Bazar Hyderabad | Kamat Hotel, Saifabad Hyderabad |
| Kamat Hotel, Sarojani Devi Road Secunderabad | Kamat Hotel, Abids, Hyderabad |
| Kamat Hotel, Station Road, Namapally Hyderabad | Kamat Hotel, Ramalaya Complex, S D Road Secunderabad |
| Kamat Hotel, Alladdin Complex, S D Road Secunderabad | Kamat Lingapur Hotel, – 3 Star Hotel Secunderabad |
OUR GROUP OF HOTEL & RESTAURANT LOACTIONS  MAHARASTRA & TAMILNADU
| | |
| --- | --- |
| Kamat's Liberty Restaurant Bombay | Kamat's Indra Bhavan, Princes Street Bombay |
| Kamat Hotel, Employement Chowk Sholapur | Kamat Café, H S M Chowk Sholapur |
| Kamat's Hotel, Vasanth Bhavan, Lamington Road Bombay | Kamat Hotel, Opp G T Hospital, Bombay |
| Kamat Restaurant Car Street, Selam |   |
CONTACT US
HEAD OFFCIE
KAMAT YATRI NIVAS PRIVATE LIMITED
Akshaya Dhaam, No.72 & 73, SSI Area, 5th Cross, 5th Block, Rajajinagar,Bangalore - 560 010
080-23302808/23306088
+91-9845100888 / 9686194066
ITS A KANNADA BRAHMIN HOTEL FOR  INFORMATIONS PLEASE VISITS - https://www.kamatyatri.in
----------------------------------------------------------------------------------------------------------------------------------------------
JMJ GROUP OF HOTEL & RESORT
ABOUT US
JMJ group is a dynamic group incorporated in 1995 with a single entity that focused on perfumery blending and manufacturing of unique essential oil extracts (flavours and fragrances) that are used by most of the leading brands of pan masala.
chewing tobacco, mouth fresheners, incense sticks and similar products. Within a short span the group diversified into a large conglomerate with a multi faceted presence which includes Manufacturing and Blending of edible Perfumes and Essential Oils.
Construction, Infrastructure, Hospitality and Health Clubs, Travel and Tourism, FMCG and Packaged Drinking Water, Paper Industry and Entertainment.
The group started with a nominal investment of Rs 50,000. And today it has an asset base of over Rs. 3000 cr. 
​
JAGADISHPRSAD MOHANLAL - JOSHI
FOUNDER & MANAGING DIRECTOR
JM - JOSHI GROUP OF COMPANIES
OUR HOTEL & RESTAURANT  LOACTIONS
PLANET HOLLY WOODS
ABOUT US
RAMESH HOTEL & RESORT PRIVATE LIMITED  - PART OF JMJ GROUP OF COMAPNIES
Planet Hollywood Beach Resort, Goa is located on the white sands of Uttorda Beach at South Goa bound by Majorda Beach on the South and Cansaulim Beach on the North.
The hotel is a tourists' paradise for its low-rise architecture depicting elegant Goan style, breathtaking landscapes, dramatic sculptures and art work. 
RHRPL aims to bring a chain of premium hotels and resorts with world class facilities to discerning people. 
CONTACT US
PLANET HOLLY WOOD BEACH RESORT
30/3, Acsona Waddo, Uttorda Beach,
Salcette
Goa - 403 713
India
ASRANNI INNS & RESORTS PRIVATE LIMITED MANAGED THE BEATLE HOTEL - PART OF JMJ GROUP OF COMPANIES
The Company is engaged in setting up 5-Star/4-Star Hotels, Commercial Complexes, beach resorts, restaurants and tourist complexes in various cities across the country.
It has successfully acquired land at prime location in Delhi for construction of two 5 Star Hotels. The work is already underway at the Delhi site. It also holds commercial lands at Hyderabad.
The Company has a boutique hotel at Mumbai by the name of 'The Beatle'.
We welcome you the The Beatle Hotels, Mumbai
A Contemporary Boutique hotel in Hiranandani Powai, Mumbai, The Beatle is a World Class Hotel with the best of Amenities & Facilities.
Our Rooms showcase Luxury & Comfort. A multi-cuisine speciality restaurant serves buffet as well as al-a-carte menu. Banquets at Beatle Hotel are a perfect place to conduct your events, personal, corporate or social in the perfect ambiance. Our With facilities like Gym, Steam & Sauna we also have a Saloon & Spa. 
CONTACT US
THE BEATLE HOTEL
JMJ House
Orchard Avenue, Hiranandani Gardens
Powai, Mumbai 400 076
India
Phone: +91 22 4089 5000 , +91 22 6115 1000
Fax: +91 22 408 95001
SJJ HOTELS PRIVATE LIMITED - PART OF JMJ GROUP OF COMPANIES ( UP COMING)
SJJ hotels plan to have business hotels for the frequent business traveler with all modern facilities and amenities required for the business traveler. Currently the company plans to have business hotels and spas at various locations.
It has lands at Raipur and Dehradun.
JAIPUR MOTELS /PINK CITY MOTELS & BUILD ESTATE PRIVATE LIMITED ( UP COMING)
The possession of land in a prime locality is always a valuable asset. It is an investment which has the power to reap immense benefits as real estate has been booming constantly.
The company owns a prime commercial land right opposite Jaipur International airport. The company plans to set up a massive plush shopping mall, star graded hotel, shopping arcade, multiplex, with all the modern amenities and facilities.
CONTACT US 
HEAD QUATRES
JMJ GROUP OF CONCERN
JMJ House
Orchard Avenue, Hirandani Garden,
Powai, Mumbai 400 076
Tel.: +91 22 6711 22 33
Fax: +91 22 6711 22 34
Email: info@jmjgroup.co.in
ITS A MARATHI  BRAHMIN HOTEL FOR  INFORMATIONS PLEASE VISITS - http://jmjgroup.co.in
----------------------------------------------------------------------------------------------------------------------------------------------

VIDYARTHI BHAVAN
ABOUT US
In 1970, Vidyarthi Bhavan was taken over by Ramakrishna - Adiga who hailed from Shankaranaryana, a village near Kundapur. (Now Managed By Mr. Arun Kumar - Adiga His Son.)
What changed was just the management, but the name, tradition, recipes remained the same so was the services of many of the employees.
The overflowing demand and its profound popularity shall be the prudent evidence for its unchanging taste, flavour & delicacy.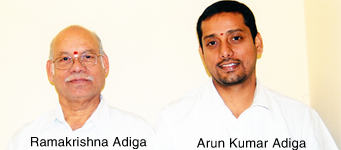 RAMA KRISHNA - ADIGA & MR. ARUN KUMAR - ADIGA
VIDYARTHI BHAVAN
FOUNDER & MANAGING DIRECTOR
CONTACT US
VIDYARTHI BHAVAN
No-32, Gandhi Bazar Main Road, Basavanagudi, Bengaluru - 560 004 INDIA
ITS A KANNADA  BRAHMIN HOTEL FOR  INFORMATIONS PLEASE VISITS - http://www.vidyarthibhavan.in
----------------------------------------------------------------------------------------------------------------------------------------------

KOHINOOR GROUP
ABOUT US
From a humble educational venture 'Kohinoor Classes', started by Dr. Manohar Joshi at Dadar, Kohinoor has grown into a well-diversified, multi-activity, multi-location business group. 
The Group also has a significant presence in Real Estate, Hospitality, Power and Healthcare sectors.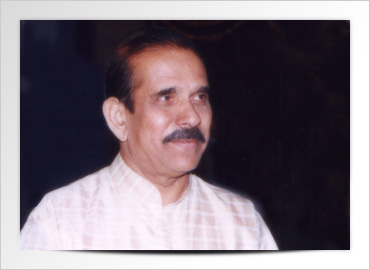 DR. MANOHAR - JOSHI
FOUNDER & CHAIRMAN
KOHINOOR GROUP
 OUR HOTEL & LOCATIONS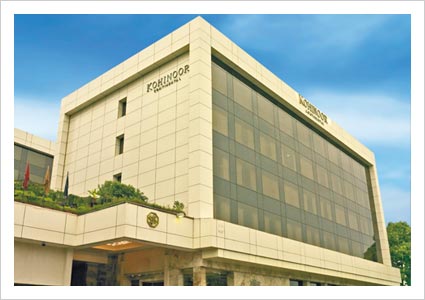 KOHINOOR CONTIENTAL - Our key property, Kohinoor Continental, has around 140 full service rooms with 24 hours Coffee Lounge, banquet facilities, bar, multi-cuisine restaurant, health club, swimming pool, business rooms, complete with the modern day conveniences like Wi-Fi network, laundry etc.
Hotel Kohinoor Continental remains the foremost preferred 4-star deluxe business hotel in the commercial hub of Mumbai, near the International Airport.
Andheri Kurla Road, 
Andheri (E) 
Mumbai 400059 India

Call us for Room Booking:
Call us on : +91 9350788788, 022-66919000
Fax: 91 22 28382434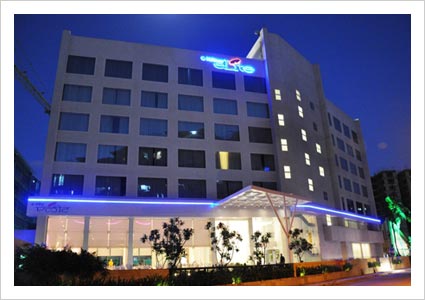 KOHINOOR ELITE - Kohinoor Elite has ushered core innovations in space use and amenities design. The 18-hour buffet ensures that guests do not go hungry whatever time they check in. 
Room sizes are among the largest in the industry for the category, with cutting-edge technology, such as Wi-Fi, at no extra cost.
Kohinoor Hall & Banquets
Started in 1991 opposite Siddhivinayak Temple in Prabhadevi, Mumbai, Kohinoor Hall is an elegant, fully equipped banquet hall which has the capacity to accommodate around 500 guests in cool comfort. Kohinoor Hall is a place where you can treat yourself to Weddings, Events, Seminars and Large Conferences.

KOHINOOR ASIANA HOTEL -  Kohinoor Asiana hotel in Chennai is a serene and luxuriant oasis of pure relaxation and pampering.
Stringing together a spectacular selection of 185 rooms and suites, Kohinoor Asiana will take the stage as an iconic 5-star Corporate Hotel in Chennai.
Kohinoor Asiana is strategically located at Semmencherry, Old Mahabalipuram Road (OMR), in the heart of the IT Corridor in Chennai.
KOHINOOR ASIANA HOTEL

1/238, Old Mahabalipuram Road (OMR), Semmencherry, Chennai - 600 119 Tamilnadu, INDIA.
Phone: +91 44 674 11 000 | Fax: +91 44 674 11 999
Email:mail@asianahotels.com

KOHINOOR ASIANA HOTEL

Phase III, Zenith Building, Ascendas IT Park, CSIR Road, Taramani, Chennai – 600 113 
Telephone: +91 44 6679 88 88 | Fax: +91 44 6679 88 99 
Email : reservations@themetroplace.com
CONTACT US
KOHINOOR GROUP
HEAD QUATRES
Kohinoor Corporate House
Senapati Bapat Marg
Dadar (West)
Mumbai 400028, India
Phone 022 66530000 
Fax 022 6653 0011/2422 2791
Email: info@kohinoorgroup.co.in
ITS A MARATHI  BRAHMIN HOTEL  FOR  INFORMATIONS PLEASE VISITS - http://kohinoorgroup.co.in
----------------------------------------------------------------------------------------------------------------------------------------------
PHADNIS GROUP
ABOUT US
Phadnis Group is a successful venture by Mr. Vinay - Phadnis, which has won the hearts of many. The Group has preached and practiced the corporate policy of "give your best and best returns to you"
Phadnis Group now has a strong foundation in diversified areas such as Real Estate, Infrastructure development, Hospitality, Telecom, Power, etc.
VINAY - PHADNIS
FOUNDER & CHAIRMAN
PHADNIS GROUP
OUR HOTEL LOACTIONS
RADISSON BLU - Take a break from city living with a tranquil sojourn at the Radisson Blu Resort & Spa, Alibaug. Situated a mere 45 minutes by ferry from Mumbai and 3 hours by road from Pune, the resort is set amidst 16 acres of manicured landscaping and interspersed water bodies, exuding sheer opulence and relaxed elegance.
The 156 rooms include luxurious Deluxe, Superior rooms, Lake-View Duplex Villas, Executive / Deluxe Spa Villas and Presidential Suites.
SAHIL SAROVAR PORTICO - Sahil Sarovar Portico is a 3-star luxury resort is located in the beautiful hill station of Lonavala. Lonavala boasts lush verdant greenery and a cool, pleasant weather. Surrounded by breathtakingview of mountains, Sahil Sarovar Portico merges with the splendor of the hill station.
An exclusive spa with customized treatments is its main attraction. The resort hosts 23 elegant and well-appointed rooms, 2 well-equipped conference halls, a multi-cuisine restaurant and also a swimming pool.
The resort offers matchless and intense experience to the corporate and individual travellers.
Sarovar Hotels
42 Mittal Chambers
Nariman Point
Mumbai 400021
Ph: +91-22-61565757
Fx: +91-22-61565758
RIMC SAHIL HOTEL MANAGEMENT & CONSULTANCY - After creating a signature in the hospitality industry, the Phadnis Group entered in a joint-venture with RIMC International, headquartered in Hamburg, Germany, the global giant in Hotel Management & Consulting.
RIMC Sahil Hospitality India Pvt. Ltd. is an independent hotel management operating company which joins hands with new or existing hotel, resorts and service apartments for management and operations in the Indian subcontinent under various franchise brands.
CONTACT US
PHADNIS GROUP 
HEAD QUATRES
Corporate Office Pune :
Kalpavriksha , II Floor,
New 100 feet D. P. Road. Karve Nagar.
Pune - 411 052. INDIA
P : +91 20 6724 3000
F : +91 20 6724 3200.
Mumbai :
14, 3rd Floor, Upasana,
L. J. Road, Near Sena Bhavan,
Shivaji Park, Mahim,
Mumbai - 400016.
P : +91 22 2438 3994 / 95
F : +91 22 2438 3996.
ITS A MARATHI  BRAHMIN HOTEL FOR  INFORMATIONS PLEASE VISITS - http://www.phadnisgroup.com
----------------------------------------------------------------------------------------------------------------------------------------------
GOLDEN GATE HOTEL
ABOUT US
Golden Gate Hotel is a deluxe hotel in Pokhara and this beautiful hotel is located in the heart of Pokhara City North Lake Side, overlooking the picturesque and icon Fewa Lake . It's conveniently located, just 15 minutes from Pokhara Airport and 10 minutes from the tourist bus station. 
Spacious rooms: 41 rooms views of either Fewa Lake or the surrounding environment or the surrounding mountain ranges or the city. 

 Dining experience: International and National cuisine at The Pancharatna Restaurant, wide selection of beverages with light snacks in open sky environment named the Altitude, cocktail reception at the Terrace. 
 Meetings, Weddings and Events: Over 350 square meter and 90 square meter of impressive meeting space with numerous outdoor venues available within the hotel grounds.
CONTACT US
Golden Gate Hotel Pokhara
Lakeside-6, Pokhara, Nepal
RAJENDRA PRASAD - TRIPATHI 
FOUNDER & MANAGING DIRECTOR
GOLDEN GATE HOTEL & GOLDEN GATE TRAVELS & TOURS PRIVATE LIMITED
OUR ASSOCIATE FIRM 
GOLDEN GATE TRAVELS & TOURS PRIVATE LIMITED
Golden Gate Travels & Tours (P.) Ltd. was officially established in the year of 2008 AD. We are registered to and licensed by the Department of Tourism and Civil Aviation, Government of Nepal under the Tourism Act 2062 B.S., Office of the Cottage and Small Scale Industry act 2049 B.S. and Tour/Travel Agency Rules and Regulation 2049 B.S.
We are members of Nepal Association of Tour & Travel Agent (NATTA) and Society of Tour & Travel Operator Nepal (SOTTO-NEPAL)
CONTACT US
GOLDEN GATE TRAVELS & TOURS PRIVATE LIMITED

Old Baneshwor, Kathmandu, Nepal

 +977-1-4481334 , +977-1-4481335
ITS A NEPALI BRAHMIN HOTEL FOR  INFORMATIONS PLEASE VISITS - https://www.goldengatetravel.com.np
----------------------------------------------------------------------------------------------------------------------------------------------
TASHEE GROUP
ABOUT US
Established in 2004 and headquartered in Delhi, Tashee Group is distinguished by its focused approach on development of strategically located land banks in various parts of India.  
Far sightedness, Potentiality to win an opportunity, Relentless drive to succeed and Tremendous business acumen are the four pillars that drive Tashee Group to the forefront of business value creation. 
Over the last 10 years, the group has a business interest in Real Estate, Entertainment Industry, E- commerce, Hospitality and Care Home as an executor of some real estate projects and producer of several upcoming tele-serials respectively in India.
KASI NATH - SHUKLA
FOUNDER & CHAIRMAN
TASHEE GROUP OF CONCERN
OUR HOTEL PROFILE & LOCATIONS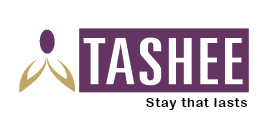 TASHEE HOTEL - Tashee has a standalone 168 keys Courtyard by Marriott on a 5 Acres plot Adjoining the DPS Amritsar School.
This is going to be the largest format of a Courtyard by Marriott in the country which is being keenly followed by the management of Marriott and Tashee Group.
Once operational, it will be one of the most sought after wedding and banquet destination with fabulously landscaped gardens for outdoor catering.
Tashee Group has engaged some of the best known consultants in the hospitality sector from India and overseas to seek advice on the various functions of the hotel.
CONTACT US
CORPORATE OFFICE:
TASHEE GROUP
517A, Narain Manzil, 23 Barakhamba Road,
Connaught Place, New Delhi : 110001,
Phone No:(011) 41519663/64/65, 41519553
ITS A MADHYA PRADESH BRAHMINS HOTEL FOR MORE INFORMATION PLEASE VISITS -http://tashee.in/ 
--------------------------------------------------------------------------------------------------------------------------------
SHARMA GROUP 
ABOUT US
Sharma Group is an international group, founded by Indian Businessman Mr. Jagannath - Sharma in India that has been developed in different companies active in various sectors.
It started in 1921, building construction field and great dams.
In 1957, his son Mr. Brijmohan - Sharma (Son of late Shri Jagannath - Sharma) founded a transportation company and built an industry of Automobile sector in 1964.
In 1976, Mr. Shiv Bihari - Sharma, grandson of the founder (Late Shri Jagannath Sharma), started two businesses that became Sharma Group's main activities. He opened Jewels & Gold Palace and Jaipur Boutique Carpet, producing and commercializing jewellery, silverware, precious and semi-precious stones together with handmade carpets and high quality textile products.
In 2001, Sharma Group entered into a new venture in Hospitality sector building Luxury Hotels & Resorts in Jaipur named Shiv Vilas Resorts.
The resort is an Architectural wonder in itself.
SHIV VILAS RESORTS PRIVATE LIMITED
Shiv Vilas Resort, the first luxury and long awaited Premium resort of group was inaugurated by the Honorable Vice-President of India, Mr. B.S. Shekhawat on 20th October 2006
Shiv Vilas Resort, Jaipur is the epitome of luxury and hospitality. Exquisite interiors, impeccable service, fine cuisine and contemporary technology come together to create an experience that is both grand and intimate.
Our exquisite range of suites take you away into the glory of bygone era's and allow you to indulge in their beauty and opulence with exclusive interiors.
The Sharma Group is coming with two new hotel ventures in Rajasthan which are expected to open its gate for our guests by Year 2018.
Shiv Vilas Resorts,
Kukas, Jaipur, Rajasthan,
India, 303101
Phone: +91 141-2531100
Email ID: info@shiv-vilas.in
ITS A RAJASTHAN BRAHMINS HOTEL FOR MORE INFORMATION PLEASE VISITS - http://www.sharma-group.com
-----------------------------------------------------------------------------------------------------------------
ADIGA RESTAURANT
ABOUT US
Vasudev Adiga's is a familiar and welcome sight to the people of Bangalore and aspires to become the biggest South Indian food chain in the future.
South Indian cuisine and Adiga's is all about fresh food being served fast. Over the past 14 years the food philosophy at Adiga's has evolved into a personal style that celebrates the flavours of South India.
VASU DEVA - ADIGA 
FOUNDER & CHAIRMAN
ADIGA RESTAURANT
OUR RESTAURANT LOCATIONS
 

Near 39, Coles Road, Cleveland Town, Pulikeshi Nagar

 

 

36, 12th Main, 27th Cross, 4th Block Jayanagar, Bengaluru, Karnataka

 

 

9 & 12, Hotel Bangalore Gate, Gajanana Towers, Kempe Gowda Road, Opposite Maneka Theatre, Near Mysore Bank Circle, Bengaluru

 

 

Vasudev Adigas Fast Food Pvt Ltd, No. 502, 40th Cross, 8th Block

 

No. 1265(6), K.H.B Colony, Magadi Main Road, Bangalore - 560079

 

 

No. 642 (PID No. 68-6-642), 80 Feet Main Road, 4th Block

 

 

# 907/1177, Sai Optimus Building, 5th Main, 7th Sector

 

 

 

 

No. 204, 11th K.M. Stone, Bilekahalli

 

 

 

 

#21/24, PID #76-1-21/14, Mahatma Gandhi Road

 

 

219, Binnamangala, Opposite BDA Complex, 2nd Stage, Off Double Road

 

 

# 850/4, BBMP Katha No. 2447/850/4, Kodigehalli Village, Yelahanka Hobli

 

 

#36, Vaishnavi Theatre building, Subramanyapura main road

 

 

#44, SB Towers, Church Street, MG Road, Bangalore

 

 

No. 582, 8th Block, Opp Bethany High School

 

 

 
ITS A KANNADA BRAHMINS HOTEL FOR MORE INFORMATION PLEASE VISITS - http://adigas.in/
-----------------------------------------------------------------------------------------------------------------

PEERLESS GROUP
ABOUT US
Incorporated in 1932 as "The Peerless Insurance Co Ltd", a leading indigenous insurance company, the company is now known as "The Peerless General Finance & Investment Co Ltd" 
Today Peerless has emerged as India's largest Registered Residuary Non-banking Company (RNBC), 
It's pan-Indian presence with countrywide network and constant endeavor to offer need-based products and superior customer services have enabled Peerless to build an excellent brand image.
Our Business
Financial Products Distribution - Securities -  Financial Services
Hospital -  Hotels -  Housing - Travel & Leisure.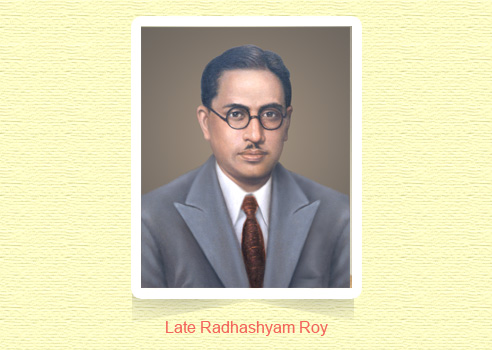 (LATE) - RADHA SHYAM - ROY
FOUNDER
PEERLESS GROUP
ABOUT OUR HOTEL & LOCATIONS
Spreading across various parts of India, Peerless Hotels provides its guests the perfect luxurious ambience. With all the modern days amenities, the Peerless Group of Hotels is the perfect place where business meets with the luxury.
Rated amongst the top luxurious and business hotels, the Group provides all its guests with exquisite cuisine, variety of restaurants to satiate the taste buds, superior rooms, multi gymnasium and 24X7 services from any department during the stay.
 with the mantra to create a 'wow factor'. Currently, the Group has property located in Kolkata, Hyderabad and Port Blair. Each of these unit are guided by one mantra "Atithi Deva Bhaba".
THE PEERLESS INN KOLKATA - The Peerless Inn, Kolkata is the perfect location for business and relaxation.
Location is a major advantage, as the property is 45 minutes drive away from Netaji Subhash Chandra Bose Airport, 15 minutes drive from Howrah or Sealdah station.
100 meters walking distance from Esplanade Metro station and 15 minutes walking distance from Eden Gardens or Victoria Memorial. 
An upscale 4 star hotel, this business hotel offers it travellers every possible convenience through accommodation, meeting and conference room, fitness centre.
All 168 rooms and suites of the hotel provides its guest with utmost comfort. A full range of conferencing and banqueting facilities managed by professionals keep your event seamless and worry-free.
The banquet halls are fitted with the latest audio visual equipment, and advance audio system, making it ideal venue for upto 350 guests. For corporate travellers we offer a state-of-art business centre complete with wifi access throughout the hotel. 
The property, offers finest array of award winning culinary from authentic Bengali cuisine Aaheli to sea food multicuisine restaurant Oceanic, a gourmet bakery shop The Tea Lounge and a Pan Asian Retro Lounge: Ego.
Peerless Hotels Limited 
12, J. L. Nehru Road, Kolkata-700 013
Phone
Email
THE PEERLESS INN  HYDERABBAD - The Peerless Inn, Hyderabad welcomes you to the City of Nawabs. A three star deluxe, hotel, we offer top class facilities and services in order to attain the highest level of customer satisfaction.
Located in the Financial and IT Hub, the hotel is located few meters from major financial and IT hub. 
A full service hotel with 65 rooms with contemporary sophistication. The rooms offer exquisite interior with modern finish and amenities for a modern traveller.
For the corporate traveler, a compact Business Centre and Banquet with wifi makes the hotel ideal for your business. 
Plot no: 15-18, Lumbini Layout, Gachibowli, 
Landmark (Opposite Bio Diversity Complex) 
Hyderabad: 500032
Phone
+91 40 4466 1818
+91 7702203270
Email
PEERLESS SAROVAR PORTICO - PORT BLAIR - Peerless Sarovar Portico, Port Blair, is the only resort in Andaman which is located on Corbyn's Cove beach, which provides the guests with a serene ambience.
The lush green environment, a coconut palm beach with the sound of the waves makes one forget the hustle and bustle of the city life. This beach resort is a 50 key property fully equipped with modern day facilities. 
A full service resort with 50 rooms, with exquisite interior offering a parodic view of the sea. Each room have amenities for a modern traveller.
For the leisure traveler the resort is an ideal place to unwind and the corporate traveler, the resort offers splendid arrangement for large consortiums. 
The multi cuisine restaurant, Corbyn's Delight offers excellent sea food delicacies besides Chinese, Indian and Continental which are its continuing delicacies. Apart from the multi cuisine restaurant, the well stocked Sea Sip, offers a wide variety of drinks. 
Peerless Sarovar Portico, Port Blair 
Corbyn's Cove, Port Blair: 744101, Andaman Islands.
Phone
03192 229 311 / 13 / 21 / 23
Email
CONTACT US
HEAD QUATRES
PEER LESS GROUP
Peerless Bhavan, 3 Esplanade East, 
Kolkata - 700 069
Phone
(033) 2248 3247 / 3001, (033) 2220 3740
Email
ITS A BENGALI BRAHMINS HOTEL FOR MORE INFORMATION PLEASE VISITS -  https://www.peerlesshotels.co.in
-----------------------------------------------------------------------------------------------------------------
HOTEL BIDS INC
ABOUT US
HotelBids hospitality Pvt. Ltd. is a subsidiary unit of HotelBids Inc., USA. An e-commerce start-up based in Gurugram with its Headquarters in Orange, CA USA.
Having its Founder as Mr. Inder Sharma and CTO Mr. Aneesh Chopra. It is a hotel aggregation platform which is emerging as a pioneer in the hotel industry.
HotelBids has a unique concept for booking hotels at customer's own bidden prices and we are on the lines of growing exponentially, having acquired 3500+ hotels in over 80+ cities all over India.
HotelBids is also an allied member of AAHOA-Asian American Hotel Owners Association in the USA, which is the largest hotel owners association in the hospitality Industry , as well as in the world.
INDER - SHARMA
FOUNDER & CHAIRMAN
HOTEL BIDS HOSPITALITY PRIVATE LIMITED 
HEAD OFFICE

INDIA

HOTEL BIDS HOSPITALITY PRIVATE LIMITED

Unit No. 223, Second Floor, Tower B4

Spaze IT Park, Gurgaon Sector 49

HEAD QUATRES

USA

HOTEL BIDS INC

1434 W Taft Ave, Orange, CA 92867, USA
ITS A UTTAR PRADESH BRAHMINS HOTEL FOR MORE INFORMATION PLEASE VISITS -  https://hotelbids.com
-----------------------------------------------------------------------------------------------------------------
DWIVEDI LUXURY HOSTEL
ABOUT US
As travelers ourselves, we have a genuine interest in the well being, safety and comfort of other fellow travelers.
After having witnessed many tourists lose their most important belongings such as passports, cameras, phones, credit cards or cash in parties or other hostels, we have decided to begin a new paradigm of hostels near Haad Rin Beach.
Ones that provide 100% Safety, Privacy and Luxury. Haad Rin Beach Hostel is our first branch of Dwivedi Luxury Hostels in the line of many to come.
We welcome all of your support, love and blessings on our journey of a new hostel paradigm so that all travelers worldwide can experience the comfort of their own home away from home. 
ANIL - DWIVEDI
FOUNDER & CEO
DWIVEDI LUXURY HOSTEL
CONTACT US
HEAD QUATRES
DWIVEDI LUXURY HOSTEL
Haad Rin Beach Luxury Hostel 
133/25 Moo 6, Haad Rin Koh Phangan 
Suratthani 84280 Thailand 
+66 77-962-275   +66 80-014-3433
ITS A MADHYA PRADESH BRAHMINS HOTEL FOR MORE INFORMATION PLEASE VISITS -  http://dwivediluxuryhostels.com
-----------------------------------------------------------------------------------------------------------------