RYYM ENGINEERS PRIVATE LIMITED

RYYM ENGINEERS PRIVATE LIMITED
ABOUT US
"RYYM Engineers" is basically an Engineering Organization deals more in Structural Steel Detailing. We are one of the leading specialists in Tower detailing by using BOCAD-3D software. Our company is located at CHENNAI, INDIA.
Based on the established Engineering background and latest CAD & CAM software, RYYM Engineers has become increasingly recognized by most of the tower manufacturers and tower designers in domestic and overseas.
With the help of close association and attention of our clients, we are able to provide efficient detailing and perfect presentation in our drawings for towers as well as Industrial steel structures.
We are engaged in designing and detailing of microwave & power transmission towers and other industrial steel structures which are given as below:
Microwave Towers - For the present technology in communication.
Monopole Towers - An alternative to lattice towwers.
Transmission Towers - Supporting unit of overhead transmission lines.
Substation Structures - From lattice to tubular to structural steel.
Industrial Steel Structures - Dedicated design guidance on structural steel.
Conveyor Structures - Designing conveyor rollers of various types.
Industrial Steel Buildings - Producing detailed drawings on your buildings.
Concrete Foundations for Towers - Important aspect on per leg foundations.
Steel foundations for Towers - Traditional tower foundation design solution.
.
OUR CLIENT
LARSEN & TOUBRO (CHENNAI)

KEC INTERNATIONAL PVT LTD, (MUMBAI & GURGAON)

KALPATARU POWER TRANSMISSION (GUJARAT)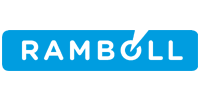 RAMBOLL IMISOFT PVT. LTD., (HYDERABAD)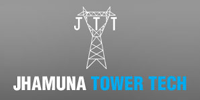 JHAMUNA TOWER TECH (M) PVT. LTD., (CHENNAI)

SAMRAT TOWER CONSULTANTS. (CHENNAI)

CRESCENT ENGINEERING CONSULTANT (CHENNAI)

TRUCON ASSOCIATES (NAGPUR)

RAJESSH ENGINEERS (CHENNAI)

AXESS SEVEN
(CHENNAI)

SKY INDIA
(NEW DELHI)

HARI KRISHNA INDUSTRIES (CHENNAI)

POWERLINE PRODUCTS (CHENNAI)
---
Overseas Clients

BABCOCK NETWORKS – EVE TRANSMISSION (U.K)

FZETA SAS
(ITALY)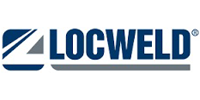 LOCWELD INC.
(CANADA)

JYOTI AMERICAS
(U.S.A)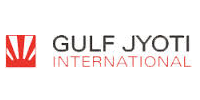 GULF JYOTI
(DUBAI)

ASIA TOWER TECHNOLOGY SDN. BHD., (MALAYSIA)

ROHAS EUCO INDUSTRIES SDN. BHD., (MALAYSIA)

K S HIAP LEE ENGINEERING SDN. BHD., (MALAYSIA)

UNIMEKAR METALS (MALAYSIA)
OUR FOUNDER & DIRECTOR
KUPPACHARI RAVI - IYENGAR
YASODHA RANGACHARI RAVI - IYENGAR
CONTACT US
RYYM ENGINEERS PRIVATE LIMITED
Plot 15, Singaravelavan Nagar
Teachers' Colony, Kolathur
Chennai - 600 099
Tamilnadu, India
+91 44 2565 2799